Namaskar! Welcome to our Yoga and Meditation classes in Melbourne.
Beautiful modern studio, International instructors, relaxing music, free parking, Practice at 25 deg temperature…….
We teach Authentic dynamic YOGA (Beginners and all Intermediate levels) which will keep you energetic, healthy and happy. You will have this unique opportunity to learn experience and discover these magical benefits of traditional Yoga at our classes.. For regular timetable & prices please click here for all details.
You will be learning & practicing Yoga asanas(poses),ancient Meditation techniques, Pranayama (yogic oxygen boost),Bandhas, Mudras, Shatkarmas (Yogic cleansing process), Yogic chants, Yoga Nidra, relaxing music and much more.
Yoga Classes

Yoga Teacher Training Course


What we teach?

Our classes blends the traditional Hatha yoga and Ashtanga yoga system which also includes some specific sequencing of Vinyasa (Sanskrit term for breath and movement) which really ignites your POWER, tones your body, helps you balance your mind and burn calories thus culminating in a beautiful holistic experience of yoga. The classes allows Beginners and all levels to be challenged in the same class. You will practice in a spacious heated modern studio at 25 deg temperature to get the best result .Read more

The Yoga Teacher Training Course -

Located in Melbourne Australia we specialise in Yoga Teacher Training Courses based on world`s oldest Ashtanga and Hatha Yoga systems which are traditional & authentic. We also conduct regular yoga classes in Melbourne (Australia). The Teacher Training Course is specially designed by Yoga & Meditation School of India which intends to provide QUALITY Yoga Teacher Training course following strong foundation which includes traditional Yoga Philosophy (Sage Patanjali's Ashtanga Yoga and Swami Svātmārāma Hatha yoga (Sanskrit ) from Haṭha‐pradīpikā), Yoga Techniques, Yogic Lifestyle principles complimenting todays modern life.Read more


Meditation Classes


Students feedback


Why Meditate?Human mind is fickle, like a butterfly, which very often travels even faster than the speed of light. It does not wait at one place for long time. In this stressful day to day life, we do not have any control on our mind journey as we either keep brooding over our past memories or think too much about our future!!

What is meditation according to yoga ?
Meditation is an experience where your mind becomes completely thoughtless (stress free) while you are fully conscious. Read more

Absolutely Brilliant! Yoga school of India has really help me to balance my mind & body in great way. The relaxation at the end is the bomb! Thanks! Kazuho Ohashi - Dancer

After each yoga class, I come away feeling peaceful and strong - mentally, physically and spiritually.Thank you Samir. Keren - Law student

I have also done the Yoga School of India meditation course. I was really impressed at how our teacher, Samir, gave each student individual attention. Read more

School Kids Yoga


Articles

What Yoga & Meditation school of India offers to kids?
The whole focus of introducing Yoga and Meditation for kids is to teach them how to relax and be more focus in their day to day activities. We conduct yoga classes for SCHOOL KIDS from PREP upto GRADE 6 in schools . The session are interesting, funny and challenging (at kids level). Our aim is to bring out the hidden talent & potential of the child and bring a healthy mind body balance.YOGA AS A PART OF SCHOOL DAY

Our approach to teaching yoga as part of the integrated school day within established school routine plus input from teaching staff results in a much livelier , more vibrant and fun learning experience. And at the same allows us to focus on the social and emotional aspects of childrens learning. Read more

Reduce Your Stress Today!!

The Australian Psychological Associations recent survey
found that money and work are the biggest stressors for almost three quarters of Australians. We are all working hard to get ahead or maybe just to keep pace with everyone. We work so hard in our lives that we forget about our health and happiness. Read more...

---

Any time in life if you feel lonely or depress read this....will
help you!!

Geeta saar from Bhagavad Gita!!Whatever happened, it happened for good. Whatever is happening, is happening for good. Whatever that will happen, it will be for good.
What have you lost for which you cry? What did you bring with you, which you have lost? Read more..
Yoga TV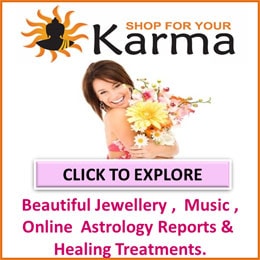 Travel show
Namaskar! Welcome to our Travel show
We are taking you to the homeland of 5000 year old history of Mystical science - YOGA. Enjoy!