Carlton Location is NOT operating at the moment due to renovations issue. Please avoid buying any online passes for till further notice. Sorry for any inconvinence. Thanks
Yoga and Meditation school of India - Carlton Management

Our Carlton Yoga studio is located at a very convinent location in the heart of Carlton near Melbourne Museum with lots of FREE off street parking.

Carlton Gardens Primary School.
215 Rathdowne street.

Enter through the small gate and just walk straight towards the coloured designer building. (ps- You will see carpark on ground floor with lights on.) Our beautiful Studio is located on the 1st floor.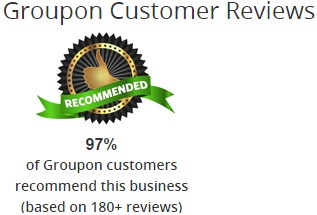 If so many people like our yoga classes in their first visit you need to find out why ?
All are welcome to experience our mind blowing Authentic Traditional PURE YOGA.
CARLTON YOGA CLASSES TIME TABLE
All classes are performed at normal warm temperature and is suitable for EVERYONE
Days
Time
Class Type
Tuesday

7.00 to 8.15pm

Evening

In this class we do yoga asanas practice followed by powerful PRANAYAMA (increases your Life force- Prana) & includes the mind boggling ancient YOGA NIDRA process to completly relax your mind and body. This is the highest relaxation method recommended in yoga)

NO CLASSES ON MELBOURNE CUP DAY 1ST NOVEMBER DUE TO PUBLIC HOLIDAY .


Thursday

7.00 to 8.15pm

Evening

(These are special PRIVATE classes NOT applicable for any Groupon deals or pass holders )

Sunday

4.30 to 5.45 pm

late Afternoon

On this day we strictly follow the Thousands of year old Ancient Ashtanga yoga blueprint which includes powerful Asanas practice followed by Unique MEDITATION process which will help you to improve your CONCETRATION and control STRESS. Highly recommend for everyone.



Saturday

Private classes by prior appointment

(Not available for any deals or pass holders)




Yoga School will remain closed on all Public holidays.
Yoga school of India reserves the right to change timings without prior advance notice

All Passes and casual classes can be now bought online via our secured Pay pal sytem

Master and Visa Credit card accepted. Payment can be also done in cash at the door.

Please Click HERE
PLEASE NOTE YOU ARE REQUESTED TO EMAIL US THE PROOF OF YOUR ACTUAL PAYPAL PAYMENT ONCE THE PAYMENT IS DONE. (PS- not our automated reciept)
CLASS RATES-
Casual class - $20

5 Class pass -: $100

10 class pass -:$140

1 month unlimited pass (all classes in one month) - $120

***ALL 5 AND 10 CLASS PASSES ARE VALID FOR 3 MONTHS .


*non refundable, all prices are inclusive of gst
*passes are non transferable and all rates are same for students and general public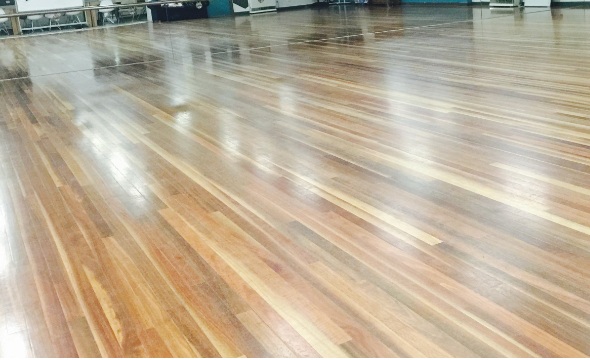 Things you need to know before coming to our Carlton yoga classes ?

1)Please bring your own yoga mat or Brand new Yoga mats are available for sale at our classes for $20 (CASH ONLY. No Credit card or eftpos available) . For hygiene reasons we DO NOT give mats for hire.

2)Avoid eating atleast 1 hour 15 mins before the class

3)Bring a bottle of water

4) New students please come 15 mins earlier for registration . Class entry door will be open strictly only 15 mins earlier to start time.

5) Please keep your shoes in the Kitchen area before entering the practice hall.
6) Please note the Days and timing carefully.

7) If you are pregnant please avoid attending these classes.
About our Carlton yoga Studio, it is the heart and soul of traditional yoga in Melbourne and Australia. . Set in the yoga community of this historical funky suburb, the modern yoga studio vibe is one of most beautiful positive bliss – located in a designer building, this Carlton yoga studio has awesome timber flooring and fantastic heating system to give you a comfortable feel of traditional yoga. An expansive, lighting facility, this yoga studio offers a unique range of classes. Whether you're looking for a powerful dynamic Yoga class to tone up your mind and body, or a relaxing yoga nidra or the authentic Ashtanga yoga Meditation class, this yoga studio has something for everyone.
Yoga and Meditation school of India is renowned for its world-class authentic traditional Yoga teacher training program in Melbourne, Victoria and Australia with 2 training courses running each year. If Want to know how to become a yoga teacher who has holistic and anatomical knowledge or simply looking to develop and deepen your personal yoga practice this place has the right base to offer for every student who is passionate about yoga. Whether you're just starting out on your teaching journey or you've been teaching for years, this yoga school offers a both basic and advance level of yoga teacher training courses to support all levels of students. Training with us will give you the true yoga knowledge and understanding to be competent on the yoga mat and in the classroom, and will also help you positively impact the lives of your students and wider yoga communities.
Read more on our yoga teacher training.
The studio is located in a very convenient place in the premises of Carlton Garden Primary school located on 215 Rathdowne street.We're just between Pelham and Grattan street opposite the Melbourne Museum with Free off street parking after hours and surrounded by incredible , cafes, bars and public transport links. Close proximity to Fitzroy Brunswick and Abbotsford and is a hub for university students. This yoga studio is equipped with good heaters, music system and also Glass wall to see your yoga poses body alignment. You can buy brand new yoga mats at the studio.