2hrs 30 mins Workshop on
CHAKRA MEDITATION
&
KUNDALINI AWAKENING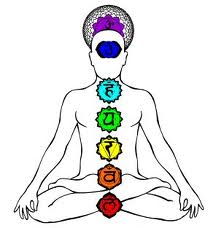 Interactive Workshop

Kundalini energy is the latent power buried deep down in your body. Under expert guidance, when this dormant energy gets unleashes through your Nadis (Physic nerves) this powerful energy helps balancing your chakras and thus gives you an unique experience of amazing realization of tranquillity, power, and bliss !


Experience and learn how to Awake your Kundalini Energy
& Balance and open your Chakras.
Experience the ancient technique of Pranayama, Asanas, Sound (Gong, Singing Bowl) and Yogic healing Mantras.
What are the benefits of this workshop for you?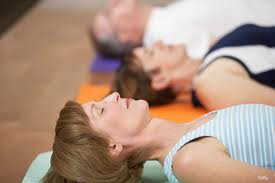 ►Reduce your Stress.
►Clear your chakras.
►Experience the rise of your KUNDALINI energy
►Produce a sense of peace & tranquillity
►Clear and purify your mind, body & space.
This workshop also involves
→Explanation of what is Kundalini energy and your various Chakras?
→Correlation of Sound and mantra's
→a unique acient pranayama and meditation technique to enhance the trigger the Kundalini power
→Balance your SEVEN CHAKRAS as the Kundalini power explodes.

Special mediation products will be available for sale at the workshop
Special visualisation plates (for improving your concentration and meditation practice). :- $20,
Hand made Meditation Incense made from Flowers and oil :- $10,
Meditation Danda - This is a unique personal stick which you use to meditate for hours. This ancient concept was and is presently used by sages for meditation - $50

Workshop Investment - $60 (includes brief documented information and practicals for personal expirence of Chakra balancing and Kundalini)
Advance booking require via EFT on below details
Bank - NAB
Samir Rane
BSB 083081 A/c -740252940
PLEASE NOTE ONLY LIMITED SEATS ARE AVAILABLE.

Once you have payed the money please email us on info@yogaschoolofindia.com.au with your full name with the details for getting confirmation.

Date – Sunday 25th February 2018.
Time- 3.00 pm to 5.30pm

(Please bring your own yoga mat or you can purchase a brand new mat at the class for $20 (cash only). Chairs will be provided incase you are not comfortable in sitting on the floor. We request all attendees to be present in time 15 MINS EARLIER ) .
LIMITED SEATS ONLY. All are welcome!
NAMASTE!